Posted by Darryl Pike on 19th Oct 2021
Myself and my staff at JACOBEAN Craft Chocolate are excited to share our big news; 3 of our bars have been awarded Gold, Silver, and Bronze Awards from The Academy of Chocolate in the United Kingdom!
What better way to celebrate 3 years in business than winning 3 awards?! Our handcrafted, all-natural, Bean-To-Bar chocolate submissions received Gold for our Liquorice bar, Silver for our Partridge Berry bar, and Bronze for our Bergamot Orange bar.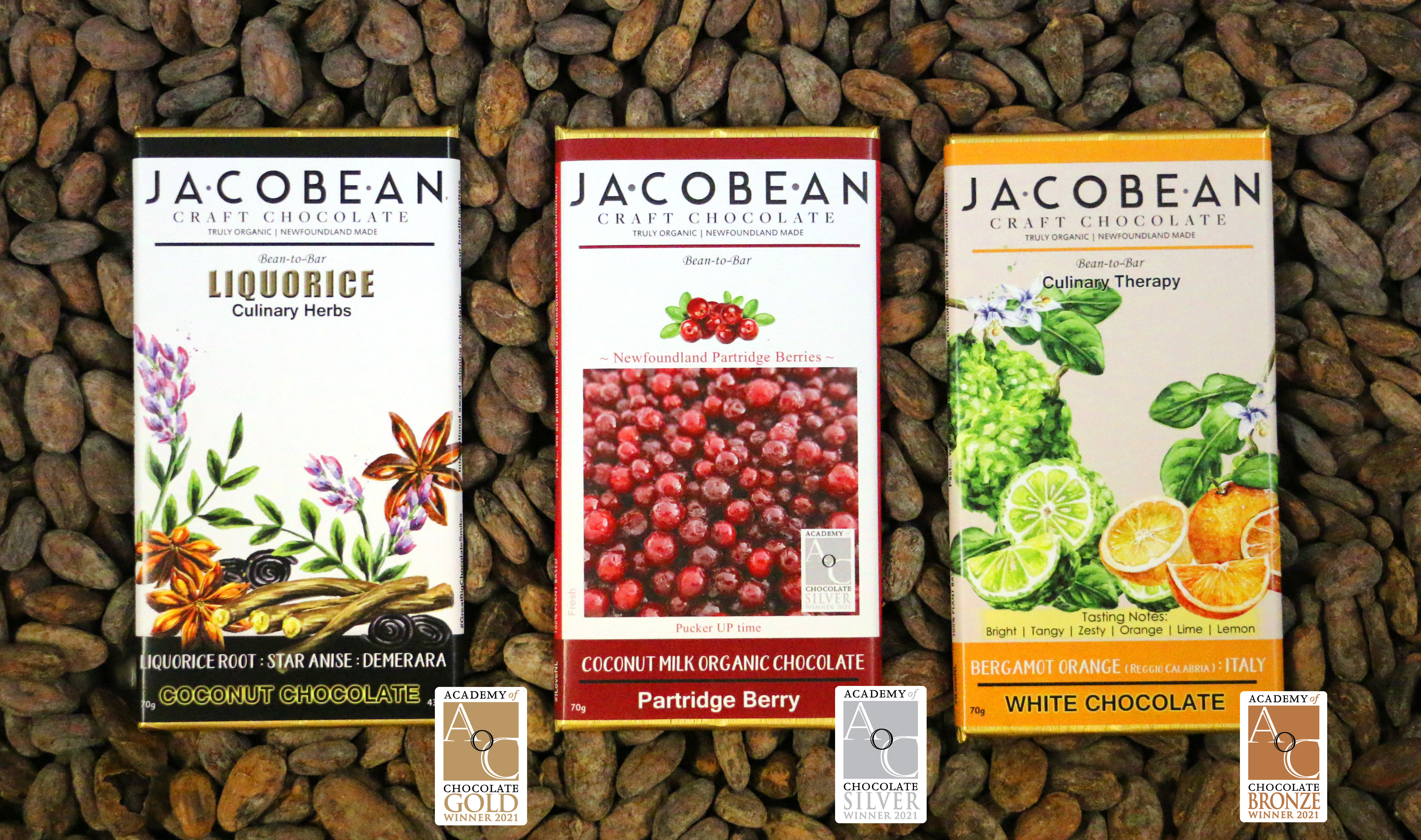 The Academy of Chocolate is an independent membership body that promotes real chocolate and seeks to improve social and environmental standards in cacao bean sourcing and chocolate production. Since 2005, The Academy of Chocolate Awards opens submissions each year, seeking to identify and showcase the world's most talented Bean-To-Bar chocolate artisans and their products at their yearly event in the United Kingdom. In their first year 12 submissions were received. The artisan craft movement has grown incredibly fast since then with 2020 seeing over 900 entries across 52 countries! More than 100 expert chocolate judges make up the jury and they blind test the submissions across several categories.
For The Academy, fine chocolate must:

contain cacao butter as the only vegetable fat

have a minimum cacao content of 60% for Dark, 30% for Milk, and 30% cacao butter for White

contain no artificial flavours, colours, or preservatives

be crafted from high quality, ethically sourced, and carefully treated cacao beans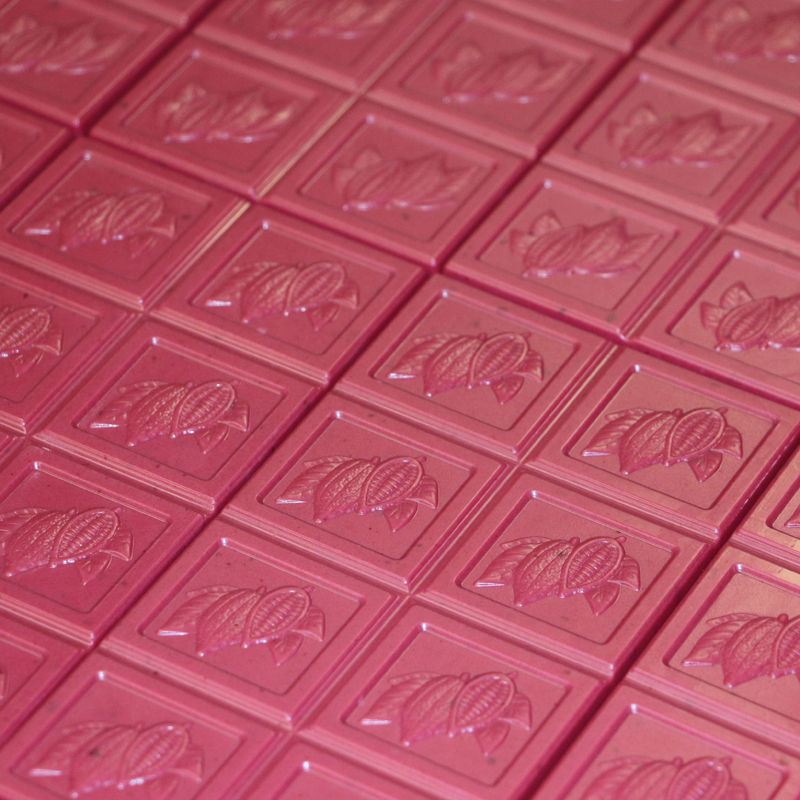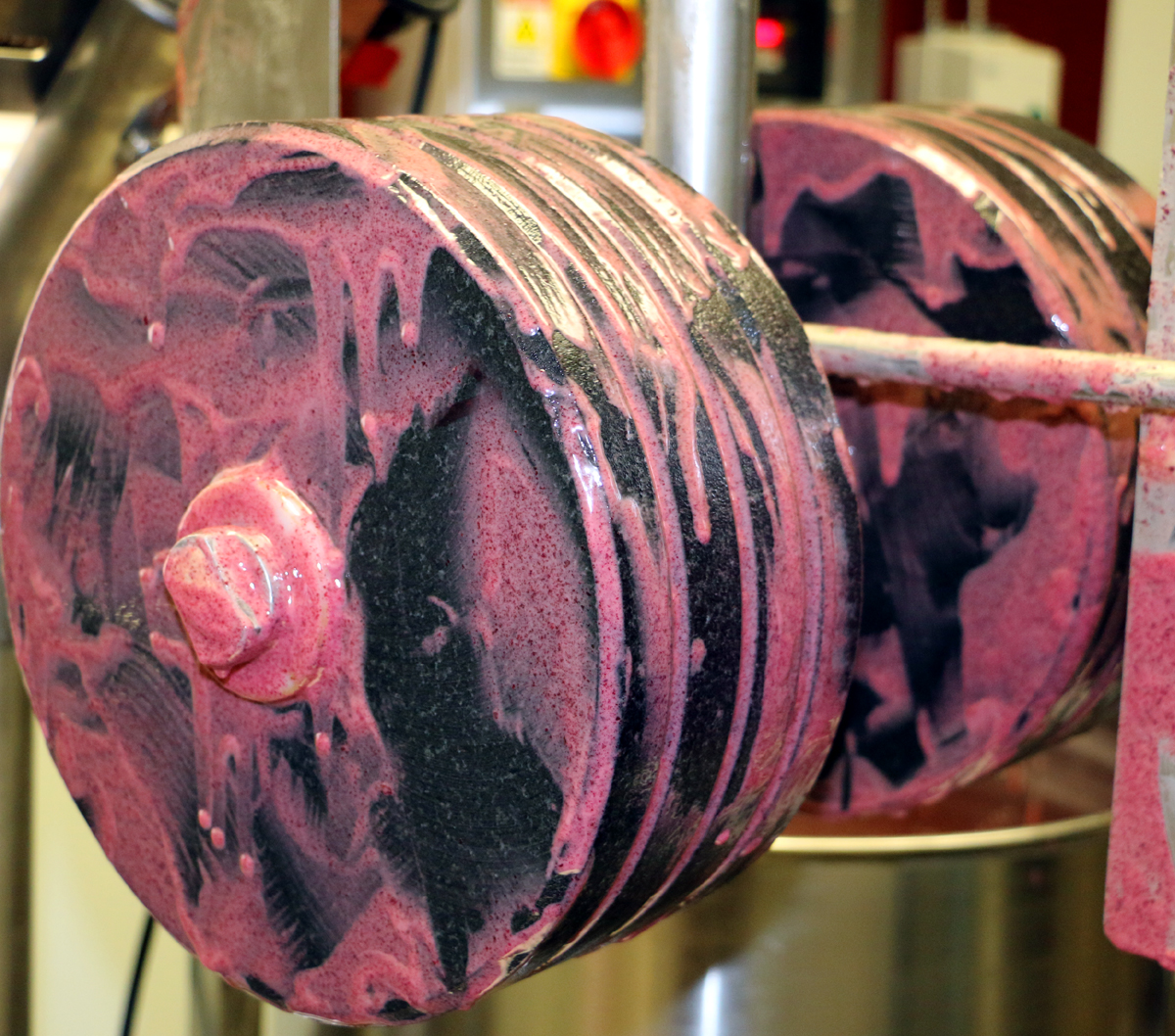 Our award-winning bars are available on our website and at select retail locations like Whink and the Craft Council of Newfoundland and Labrador. Please contact us for a store near you.
Darryl Pike – Owner of JACOBEAN Craft Chocolate